Summoners, due to a technical issue, this week's series of Alliance Quests will be cancelled at 4pm PT. There will not be any Rewards for this series. The next series of Alliance Quests will start on April 18 at 12pm PT. We will be assessing the impact on Alliances and compensating accordingly, as well as returning Alliance Tickets.
Humble request regarding halls of healing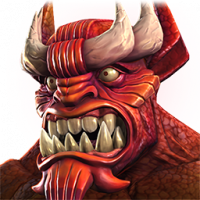 Clydania
Posts: 441
★★
Dear Kabam,
I would greatly appreciate it if you could make the paths on easy and medium modes of Halls of Healing as simple to navigate as they are in hard mode. I have to constantly second-guess myself to ensure I am not wasting an entry. For newer players, it must be quite easy to trip up and waste this entry meaning they won't be able to 100% it.
Thank you