As we continue to work to address ongoing issues regarding Parry and Evade, we will be extending the Week 4 Quest of the Summer of Pain and its Solo Objectives by 1 week to better allow you to complete this content. This will not result in next week's content being delayed.
6 mil, Gold 3 looking for 250k war ally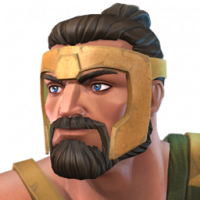 T0XIN
Posts: 17
★
Search tag Q.E.D to join.
Just for fun, no pay2play, war focus.
Use Line app for war.
AQ map range 3 to 5. 25-40 mil.
No nonsense.
No donations.