Looking for 1 or 2 map 5 players.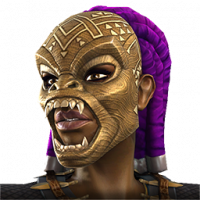 Con892
Posts: 101
★
Hey all, me again.

Ally tag EFTD

We are looking for one or two active players who has time and can complete map 5.

We are currently doing map 4s but as of next week we are looking to have 1 bg carry out map 5. We are not forcing people to do it, we are asking for volunteers. If you wanted a break from map 5 then someone can swap with you.

We carry out war and quest together so please be strong enough for both.

We are in gold 2 and intend to stay here for now.

Please get in touch with me in game or on line at connor892

Come for a chat and see what we can do.

Line is a must as it's how we communicate.
Minimal donations for doing map 5.

Come and grow with us.

Anyone strong and active enough is welcome.