Forum Improvements Incoming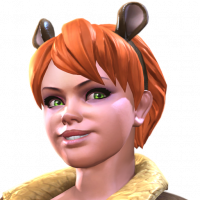 Kabam Lyra
Posts: 2,937
Administrator ›
★★★
Summoners,
We'll be making some changes and improvements for the community on the forums. Below are some details about the changes that you can expect soon!
New Sections
We'll be adding 2 new sections to improve forum organization. Champion Spotlights will get their own section and be moved out of General Discussion so they are easier to find and reference when needed.
We'll also be creating a Strategy Guides section to go along with our Strategy and Tips section. This will be a place where new players can find helpful guides to learn more about The Contest. We are looking for contributions from our community, so if you'd like to create a guide to be included, please reach out to me via PM to propose the idea and submit the content for approval. Before being included in the section, guides will be reviewed for accuracy and can be updated as needed. We hope these will become a great resource for our players looking to learn more about the game!
Ranks
Now you can not only rank up your Champions, but you can rank up your forum profile as well! As you get positive reactions to your posts, you'll earn points that will contribute to your forum rank. The Insightful, Agree, Like and Awesome reactions each give one point. The LOL and Disagree reactions give no points. Rank will be displayed as stars next to your forum name. Rank is a fun way to recognize forum members whose posts are appreciated by the community and has no reflection on forum account standing with relation to moderation.
You may need to log out and back in to the forums to see your rank applied.
1-Star - 1-250 points
2-Star - 251-500 points
3-Star - 501-1500 points
4-Star - 1501-3000 points
5-Star - 3001+ points
Introducing the Community Guardian Program
Our forum community has dedicated and active members who contribute regularly by helping other players, answering questions and giving advice. Our Community Guardian Program aims to recognize and reward our most positive contributors to the community. More details on what the program entails and directions on how to apply to be included can be found in the
announcement thread here
.
Post Flagging
The ability for regular Members of the forums to flag a post as spam or abuse will be removed. Unfortunately, these reactions have, for the vast majority of the time, not been used in their intended fashion. Over-use of these flagging tools to express disagreement with the content of posts rather than to raise attention to actual spam or abuse meant they had little value in helping our staff to moderate the forum. When expressing disagreement with the content of a post, please do so via a constructive response or post reaction.
Moving forward, if you believe a post needs immediate attention for flagrant violation of the forum rules, please reach out to an available moderator via PM to have the post reviewed. The ability to flag posts directly for quick moderator review will be limited to approved members of the community via the Community Guardian Program. This ability is explained in more detail in the
announcement
.