Summoners, we are aware of some issues affecting Solo/Alliance events, and Alliance Quests. We are investigating the cause, and working to resolve them as quickly as possible.
Semi Retirement Alliance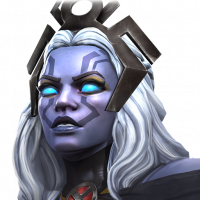 gone_again
Posts: 76
★
If you are level 50 and/or a higher rated player who wants to find the fun in the game again, without the grind, we may have what you are looking for.

At the moment we run low maps in AQ and one AW group with no donations at present. 

Nothing mandatory other than pressing the help button, and if you join AQ & AW that you are active for the duration.

If this sounds like something you would be interested in message me on here, or in game, ign gone-again.

Look forward to hearing from you.