The Appreciation of one Summoner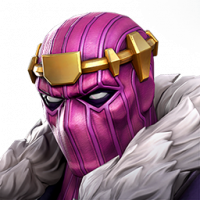 DarkestDestroyer
Posts: 2,586
★★★★
So, just want to get more details really, and have some suggestions before it's release, in the hope that some may be implemented.

But I am assuming it will NOT be months worth of Gold and BC boosts, however I hope this does occur for longer than a week, so I am really hopefully to get some boosts!

I'm honestly not too fussed about Gold Realm or Halls of Healing, sure it's nice. But remember the first ever Gold event, that never come back, and it was unbelievable! I feel it has more of a reason to come back though, rank ups are now much more expensive compared to when that come out, as the champs are now able to be ranked up higher.

The Healing quest doesn't even give out a 40% revive, look at act 6, varient, if there's a reason to boost that quest, so it now.

Maybe do Uncollected/Varient themed of them both, for more gold, better potions etc!

Release a monthly calendar based on our levels, for uncollected players upgrade the daily log-in, cavalier etc.

(That is not moaning about the new monthly one though, sounds amazing)

I know details will come out nearer the release, but what do you guys think would be cool to see? How would you like to be appreciated?