Get a Free 3-6 Star Baron Zemo this Week!
Log in to the Summoner's Market at
https://store.playcontestofchampions.com/
and claim the Baron Zemo Selector between 10am PT November 24 and 10am PT on December 1st.
Proven and Below: 3-Star
Conqueror/Uncollected: 4-Star
Cavalier/Thronebreaker: 5-Star
Paragon/Valiant: 6-Star
You can only claim this Baron Zemo one time. The Baron Zemo is delivered as a selector, claiming it will require you to choose your rarity immediately. If you plan to change your Progression level during the Cyber Week event, we suggest you wait until you have made that change before claiming this selector.
Map 6&5/ AQ Focused/ Gold 1/2 War (secondary focus) - Read inside for details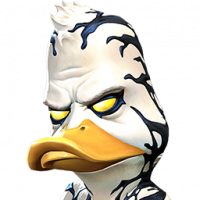 Danger_Duck
Posts: 56
★
The OvA is recruiting! Here's all you need to know!

About us

We are a friendly group who have been playing together for a long time. We are constantly self-improving ourselves without high player turnovers by supporting each other with information, guides and assistance.

Here's the juicy stuff:
1. 120m in AQ each week
2. Gold 2 in War with minimal effort
3. 500k summoner advancement
4. Peak milestone in all item use events

What are we looking for?

We prize skill above all else, but we do have some minimum requirements we're looking for:

1. Map 5 experience
2. Active enough to complete Map5
3. Minimum base hero rating of 350k OR 6.5k Prestige
4. Must have Line app
5. We are an alliance made up of people with families who's kids may occasionally use our member's phones...so PG13 in chat!


Why should you join us?

This is a truly great place - when I say we support each other's development we mean it. Some of our most skilled players even put together an AW path/counter guide exclusively for the alliance. Come see what we're about!

Please add: danger-duck on line to apply!