Game Service Interruption: The Contest is currently experiencing server latency issues resulting in some slowdowns and errors. We are working to resolve this as soon as possible. Thank you all for your patience.
Great 5* Cousin Luck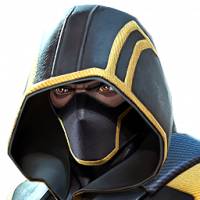 PIZZATIME
Posts: 307
★
Just after the July 4 offer (so on July 5) I needed 200 5* shards so I bought the featured item store and then my younger cousin decided to open it and I got 5*

OMEGA RED!!!

Then the day after he had enough for a basic and he also got a 5* Omega Red too we're both super happy. So do any of you guys or girls in the forum let someone else open your crystals and tell me your luck!