Symbiote Supreme bugged against Howard the Duck?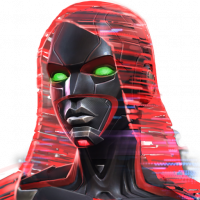 AlexMilo
Posts: 41
★
Sypreme's Chthon's Cunning does not seem to work correctly against Howard. He is supposed to nullify all buffs and cause damage from Chthon's Cunning at the start of the fight, and feed power from Mystic Dispersion. As seen in these screenshots, it works correctly against Red Skull, but not Howard.
Or am I missing something? Does Howard somehow deny it?