I really need to know if Cull is getting fixed...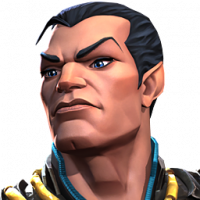 Longshot_33
Posts: 87
★
Hi guys

I understand that recently Cull either got nerfed or is bugged and as such is a shadow of his former self. I have hoarded and unhealthy amount of five star shards and was saving for the Namor release date on the basis that Cull will be in as well. If he's isnt and he's working as intended I will open before the pool is polluted with meh champs like torch etc.

Can anyone confirm that 1- he is still broken and ideally 2- can confirm Kabam confirm that he will be restored?
This discussion has been closed.