Friendly, Map 5x5, Gold 1 Alliance Looking for Like-Minded Players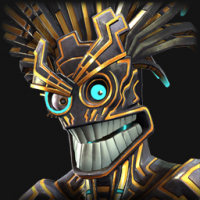 Darkcloud
Posts: 8
★
Marvel Contest of Champions
Friendly, Map 5x5, Gold 1 Alliance Looking for Like-Minded Players
DarkcloudDarkcloud
August 10 in Alliance Recruitment
We are [Sick] Aesthetics. This is a recently rebuilt alliance and growing fast! Most of us have known each other for years and looking to meet new people and grow together. Mainly North American and European based players but we do have Asian players in our alliance.
Looking for people who we can rely on to be available for AQ and AW but we also understand everyone has jobs, family, school, life, etc. Prestige preferably 8k - 9k. Always eager to grow. Line App is required for communication.
Our focus is on AQ and to finish it everyday. AW will come second, try your best and we should make platinum 4. No event minimums. Weekly Donations are expected to be able to open AQ.
Contact me:
In-Game Name: darkcloud1992
Line ID: darkcloud92
Or Contact Any of the officers in-game