Summoners. We are aware of issues with Alliance Wars Enlistment/Matchmaking. We are exploring the cause of this issue and possible solutions.
I pulled this guy out of a regular Cav crystal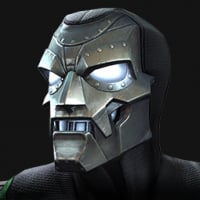 MorbidAngle
Posts: 699
★★★
Any uses for him? I've been pretty "lucky" with these crystals lately. My last 4 pulls were 5* Howard, 5* Kamala, 4* Colossus, and now this.