Compensation for the Issues that we experienced on November 8th and the rewards that were unable to be claimed due to those issues are being sent out via in-game mail on November 15. Alliance War season rewards will be sent out on approximately November 20. Leaving your Alliance prior to this will result in missing out on your season rewards.
Commiting (to) Suicides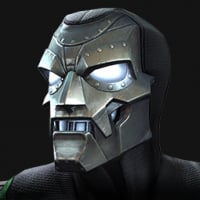 MorbidAngle
Posts: 745
★★★
Its 2019, Ive long wondered how the suicide masteries were like and how they would reshape the way I play my roster. I have grown my roster quite considerably, with OR as my next R5, or at least till someone tells me Hype or Cap IW is better. Below are my best champs, would they benefit from a suicide mastery? Your input is much appreciated! Would partial suicides work?
Also, I'm doing mainly questing and AQs. My skill level aint strong enough to do LoL or 100% Variant or anything like that.
Commiting (to) Suicides
24 votes