**KNOWN ISSUE**
Currently, Alliance Prestige (as it concerns Alliance Quests) is not taking Relic Prestige into account. If possible, we are working to address this for the next round of Alliance Quests but will have more information for you when it is available.
any good semi-retirement alliances out there?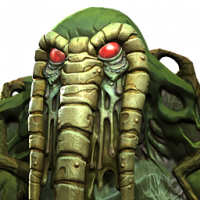 Ground_Round1
Posts: 1,011
★
Hey, right now I am in a smaller group of players, and it is going south...for some reason, we cannot complete Map 4 all of a sudden. So, I am looking to jump out.

What I would like:

- no/low donations,
- 80 mil in AQ,
- no/low war expectation
- be grounded by peeps who know how to play

I have an acount that is just below 900k, my prestige just below 7k.

Would like to work on end game content while in the new ally.

looking to jump after SA this week...

Thanks,

GR.