Due to issue with the "Not Another Anime Reference" Solo Event, we will be disabling the event for the time being. We will return the event at a future date when the issues have been resolved. We apologize for the inconvenience.
**BANQUET EVENT PSA**
To fully participate in the upcoming Banquet's Alliance Event you will need to be in your alliance for 14 days prior to the event's start date on December 20th. That means, stay in your alliance from December 6th onwards to enjoy all there is to offer in the Banquet event.
Unlinking a deleted account from an iOS device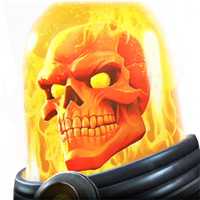 Corkscrew
Posts: 466
★★★
Does anyone know a way of unlinking a deleted account from an iOS device, short of doing a factory reset? I'm assuming the account is linked to the UDID of the device. Doesn't seem to be a unique installation ID as I can delete the app, reinstall and it still remains linked to the deleted account.

So, you might ask why this is a problem, why don't you just log out? Well because it can't tell the difference between a deleted account (I submitted a deletion request) and a banned account. So it thinks my old account is banned. If the app thinks you're using a banned account, you get a splash screen with no menu options, you cannot do anything from that screen.

As I mentioned before, deleting the app and reinstalling does nothing.

Well, you might ask yourself, why don't you lodge a support ticket? I did that too... in fact I've lodged three tickets. Initially, their response will indicate that they don't really understand that I'm talking about a deleted and not banned account. Secondly, they ask me for my current IGN. Well that doesn't work either, because I have a new account with the same IGN as the old one. They ask me for my email address... so fine. I send all the information through and I never get a reply to that, eventually I get a reply saying that they're waiting on information from me. I email back saying I've already sent it, to which I never get a follow up. This same sequence has happened three times!!

So, how do I unlink an account? I don't want to do a factory reset, support are not replying and I've had a search and found nothing useful.
This discussion has been closed.