UPDATE: A new Hotfix (v32.2.3) is now being released to address this issue. Please keep an eye on your App Store for this update to address the below issue.
We are currently experiencing an Error when Summoners view a Champion's Synergies while in the Champion Selection screen in Arenas and Duels. We are aware of this issue and are working on a Hotfix to address it. In the meantime, please avoid using the synergy menu to prevent this error and crash. We apologize for this inconvenience. Updates will be posted here:
https://forums.playcontestofchampions.com/en/discussion/293506/error-when-looking-at-synergies-from-champion-selection-screen
6-Stars Discussion Thread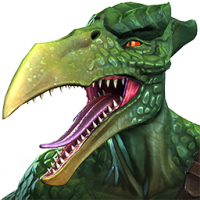 [Deleted User]
Posts: 728
★★★★
Hey hey, Peeps! Now that you've had a chance to read our lengthy post about 6-Stars HERE, this is the space to discuss with each other, ask questions, and share your thoughts. As a reminder, a few rules of engagement:
1. Keep it on topic. Off-topic comments will be deleted.
2. Keep it constructive.
3. Be kind to each other. You're going to have differing views from time to time, but we still expect you to speak to each other with respect, no matter what your position is.
We've already anticipated several questions you may have surrounding these, so please take a moment to look them over first - you may find that an answer to your burning questions has already been provided
Those can be found here.
We realize we've made a few announcements today, if you wish to discuss those please ensure you do so in the relevant discussion threads for those specific topics!
Thanks for reading