Compensation for the Issues that we experienced on November 8th and the rewards that were unable to be claimed due to those issues are being sent out via in-game mail on November 15. Alliance War season rewards will be sent out on approximately November 20. Leaving your Alliance prior to this will result in missing out on your season rewards.
Agree or Disagree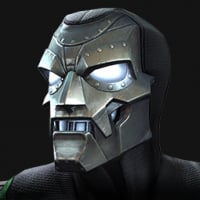 Grudge_Igor
Posts: 2
★
I just wanted to discuss this.

I'm so tired of people, YouTubers, whales saying that a Champion like Quake is amazing just because of her amazing utility. Now you might be looking at that and saying "Well isn't that why you play this game, to get the best and play with the best."

Not Really.

If they aren't easily accessible, play wise, then they can't be amazing because only a core few people can play them. I'm so tired of seeing endgame rosters with the same champs, how boring is that. To be forced to play as the same champions or else you'll lose your competitive edge.

Instead of new champs for like 6 months, I would love for them to revamp the OG champs to all fit with the new Meta, no more polls, no more pushed back betas. they need to fix the fundamentals of this game and stop forcing me to use Corvus, Cap IW, and Omega Red. I want some variety, I want to play as OG Iron Man, Punisher, Thor and not feel like a fool if I Rank 5 them. ****, I'd love it if an obscure character like Joe Fixit was playable currently in so I could take him into Uncollected.

At the end of it all, I just want to know what characters currently in the game got left in the dust due to your progression.

For me, It was OG Hulk, Elektra, Sym Spidey, Rocket Racoon, and Moon Knight.