Compensation for the Issues that we experienced on November 8th and the rewards that were unable to be claimed due to those issues are being sent out via in-game mail on November 15. Alliance War season rewards will be sent out on approximately November 20. Leaving your Alliance prior to this will result in missing out on your season rewards.
Community 2019 Christmas Gift - Gifting Champion Badge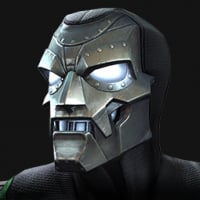 MCOC_Erudite
Posts: 1
I think a great Christmas gift for 2019 would be if for the price of 1000, you can have one account, transfer a hero to another account. Every account can transfer only one and receive only one.

This will not diametrically affect the game, and also allow Kabam to make a lot of money.

Thoughts?