Upgrade your Daily Login Calendar this November!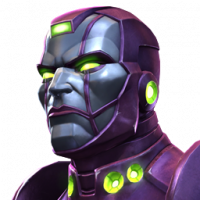 MCOC Team
Posts: 409
Administrator∙Moderator ›
Greetings Summoners!

Starting with the November Calendar, we will be implementing Daily Login Calendars based on your Campaign Progression level! This will help us give you rewards that are better tailored to your particular needs.

There are now 4 different Calendars. The regular Calendar is available to all Summoners after the start the game, and will be upgraded when you reach Proven, Uncollected, and Cavalier.

Starting with Havok in November, Uncollected and Cavalier Summoners can now look forward to a guaranteed 4-Star Champion, with a chance of a 5-Star Champion every month!

Take a look at November's Calendars below:

Summoner

Proven
Uncollected
Cavalier


Note: Day 14 contains the final Fantastic 4 Beacon.

New Calendars will not trigger as soon as you reach a new Campaign progression level. They will change when the current Calendar ends and the next one begins.

The new Calendars will be live on November 1st at 00:00 UTC (October 31st at 4:00pm PDT). If you're not far from your next Campaign Progression Milestone, get there before then, or you'll have to wait until the December Calendar to take advantage of the upgraded Calendars!

This discussion has been closed.