Earlier today, there was an issue where Summoners that logged on shortly after the Login Calendar switched over for the day didn't receive the Cosmic Ghost Rider login crystal. We've fixed the issue for players receiving the crystal now but will have to collect data and send out the crystal to all players that didn't receive it next week. We apologize for this inconvenience and look forward to making it right for you all.
V25.0 App Availability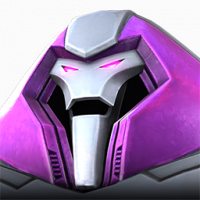 mgj0630
Posts: 370
★★★
Just curious if anyone has gotten the V25.0 app yet?

I know the announcement on Oct. 28th said "...next week", but the October log-in calendar ended last night, so presumably the November calendar with all the new goodness (which requires having V25.0), should be starting tomorrow.

Trying to stay patient, but there's obviously a history of problematic roll-outs between Apple vs. Android, so I just wanted to see if anyone in the community has gotten it yet.

Thanks in advance.