We are currently experiencing an issue causing a delay in delivery of Summoner Advancement, the Alliance Quest event, and other 3-Day X-Men use event. We are working to resolve this, but it will likely take a few days. We will ensure that these rewards are delivered to affected Alliances. Please do not change Alliances until your rewards are delivered.
Colossus Fastball Fury buff starts timing down before fight begins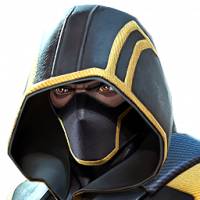 Husky54
Posts: 240
★★
First, the Colossus buff looks AWESOME and testing it out seems great.

Problem: The fury buff from the Fastball Fury synergy with Old Man Logan/Wolverine starts ticking down when champions are running toward each other before the fight begins. I'm working on uploading video evidence of the issue.