Alliance War Season Rewards for Season 13 have now been distributed. Compensation for individual Wars will be sent later today (Nov 20). You can leave your alliance and still receive the individual Wars Compensation. We are also investigating an issue with Champions stuck in AQ. At the moment Days 1-4 of Honor Rewards have been paid out, Day 5 and full Rewards are still coming!
Petrify debuff not stopping Doom's Aura of Haazareth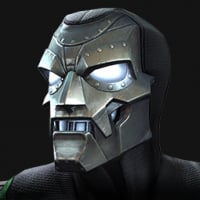 EzioAuditorrre
Posts: 30
★
I tried using Shehulk's petrify debuff from SP2 to stop Doom's Aura from activating, it does not seem to be working. I haven't tried using petrify from other champs yet.
Shehulk's slow debuff works perfectly to stop the Aura from activating.
Can one of the devs comment on this interaction please.
Included a video below.