Summoners, the Necrosword Crystals (the crystals in the Knull Cavalier Preview Bundle) currently have a higher than intended drop rate of 6-Star Champions.

We will be leaving the crystals as is for the time being, but will be correcting the drop rates before Knull receives his official release on October 28th. To ensure that this does not affect anybody that purchased this preview bundle, we will be auto-opening these crystals before that date, but this means you will not see what you received. To avoid any confusion, please open your crystals yourself ASAP.
Doom not petrified by Petrify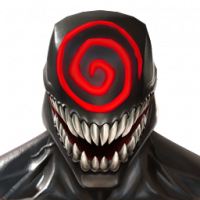 Marri_2
Posts: 577
★★★
Hi everyone,
Despite the message in the bugs forum that a fix was pushed, the petrify is still not preventing Doom from activating his aura. Please fix this soon KABAM because I don't want to use revives unnecessarily. I have beaten him twice now, once with 2 revives. And yes, if I were a better player blabla, that's all irrelevant because I brought a counter to make up for my lack of skill (dexing SP attacks is my main issue) and then the counter is broken.
Video:
This discussion has been closed.