Not another compensation discussion!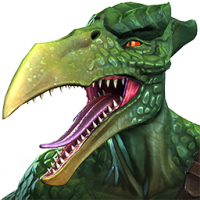 Kazorax
Posts: 7
★
Yes it is. Let's thoroughly examine the loss of yesterday. Not just what everyone knows, but the actual loss and its exponential possibilities. Somewhere, some alliance lost a war because of it. This will cause them to lose a placement at the end of the season. That's a BOATLOAD of rewards they lose out on. Some let's just as an example go to a mediocre bracket, of lets say gold 1. That's a loss of 1500 6 star shards, 5000 5 star shards, 9000 teir 5 basic catalyst, 18000 teir 2 alpha fragments, 3 war seasons Crystal's, 1 teir 4 class catalyst, and 1 basic catalyst from that bracket alone. Not a bad compensation for this SPECIFIC category.

Next we have alliance quest. This was majorly affected. One weeks rewards on map 6/7 has alot of teir 2 alpha catalyst fragments or even a full one, and teir 5 basic fragments with corresponding alliance Crystal's.

Next, and possibly the biggest affected one, arenas. A full day of no grinding. This one affected me particularly. 4 basic, 4 featured and 5 featured all affected. This means I won't be able to get a high bracket of rewards for any of them. The outage corresponded perfectly with my work day making it impossible to get ANYTHING done. So no arena Crystal's for gold and units. And also another huge chunk of 4/5/6 star shards I miss out on if not the champions themselves.

Now for the side event quest. This one was 1800 5 star shards missed out on for the two top difficulties because I couldn't complete it due to the rolling back fights. So add another 2k 5 star shards I missed out on.

FINALLY the worst part. The creme de la creme that completely screwed me over. After a month of grinding the arena for units, I had a chunk of units for heals and revives and such. 840 to be exact. Used the entire stack on act 6.2 Champion boss for completion. I dont have the champs that counter him so... Guess what happened at the end of the fight? Rollback. This, of course, happened at the beginning of this so that I didnt know it was happening. So now I'm also not only out the 800 units, but now out 22,000 teir 5 basic catalyst, 4000 6 star shards, and 10,000 5 star shards with a 5 star rank up, 3 cavalier Crystal's, 1 teir 2 alpha and 750,000 gold.

HOLY MOTHERLOAD of all that got screwed over! After months of **** rewards and events, and now finally this. I know I'm not the only one extremely annoyed at this outage and issues, but seriously tally up all that people miss out on. I see almost a full 6 star champion. 3 5* stars, a 4 / 4 / 5 star from arena. Almost 3 alpha teir 2 catalyst, a few teir 4 basics a couple teir 4 class catalyst. About 3/4ths a teir 5 basic catalyst. Also a ton of gold missed out. A big chunk of units, and a 5 star rank up from 3 to 4.

I can say without a doubt, the worst screw up I've seen from this game. And taking a look at compensation in the past I can without a doubt day you're going to shortcut your compensation to the community given the aforementioned losses players have sustained in the above paragraphs. But some tiny sliver of my hope remained enough to type and calculate all the loss that came from the glitch and my own personal experience and loss, and someone from the team will read this and it will spiral to proper compensation.