Alliance War Season Rewards for Season 13 have now been distributed. Compensation for individual Wars will be sent later today (Nov 20). You can leave your alliance and still receive the individual Wars Compensation. We are also investigating an issue with Champions stuck in AQ. At the moment Days 1-4 of Honor Rewards have been paid out, Day 5 and full Rewards are still coming!
Players that switched allys mid season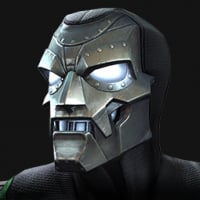 Ladoilitrii
Posts: 36
★
My ally got disbanded 6 wars before the season ended. Leadership took that decission so it won't be to late to find an ally and do at least 5 wars to qualify for rank rewards. Now, in my case, i had 6 wars available to participate with my new ally. First one i managed to play, second one we couldn't enlist due to the maintenence, and 3rd one we got unenlisted. So from 6 possible wars, i can participate in max 4 due to this problem. Will this affect my/our eligibility on getting rank rewards?