Alliance War Season Rewards for Season 13 have now been distributed. Compensation for individual Wars will be sent later today (Nov 20). You can leave your alliance and still receive the individual Wars Compensation. We are also investigating an issue with Champions stuck in AQ. At the moment Days 1-4 of Honor Rewards have been paid out, Day 5 and full Rewards are still coming!
Nick Fury Health Prevention node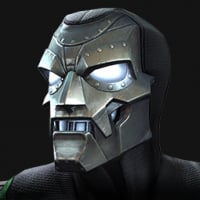 DeltaAdvanced
Posts: 43
★
I know that People at Kabam are trying to fix a bunch of bugs at this moment but all I want is confirmation that this bug has been recognized or is being worked on. I hate it when I use nick fury and drop him to his second life and he gets killed because of the mode. Can I get a response from someone at kabam.