18mil Alliance - Map 5x5 - War Focused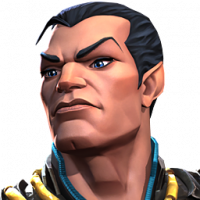 Axesaiz
Posts: 103
We are a relatively new ally filled with very skilled and capable players from G1 and G2 alliances. Aiming to get to G1.

Requirements are as follows:

- must have line
- must be uncollected minimum
- must have at least 4-5 r4 5*
- must be a good communicator and team oriented. This one is non negotiable.
- must be 500k+ rated.
- must have 10+ 5* champs rated over 6k

Currently looking for 1 UK based player. Contact Axesaiz on Line for more info.