Ghost!? - What does kabam do? (Unpopular opinion)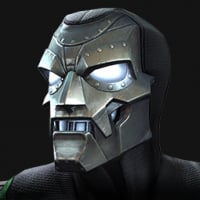 Texas_11
Posts: 170
★
I'll start this off by saying I have been playing this game since the beginning. I know everyone doesn't enjoy this, but I myself enjoy some
Of the competitive aspects of the game. Pre Blade.

After Watching act 6.3 gameplay and getting tips and tricks , there seems to be a common theme.

Ghost , Ghost , Ghost , Ghost

Granted you do have to be skilled. But most of these fights are not very skill intense when you only have to use 200% power boost and full suicides .

My question is? What will Kabam do to stop ghost from becoming SW pre 12.0? Seems like they cannot push out content that would discourage the use of her without punishing the entire player base.

I also have a ghost 4/55 , that I use to get through content. But lately she hasn't even made my team, as I realized I was getting bored with the game just using her.

In addition; she actually unbalances the contest between players. Legend runs should not be between two champions in the game.

I'm fine with the hate coming in, but the act 6.3 is suppose to be a challenge and doesn't feel good when someone says "just ghost it" where is the fun in that?