Summoners: The Thronebreaker Progression Point has been delayed, and will not launch October 1st, as previously planned. We are aiming to launch it next week and will have more information for you all as soon as possible. We apologize for the delay and thank you for your understanding.
Semi Retirement Alliance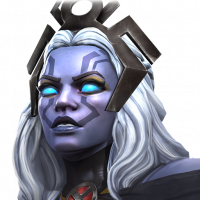 gone_again
Posts: 76
★
If you are level 50 and/or a higher rated player who wants to find the fun in the game again, without the grind, we may have what you are looking for.

At the moment we run low maps in AQ, 2 groups map 3 on aw attack days and maps 3 and 4 on placement days, and one AW group with no donations at present. 

Nothing mandatory other than pressing the help button, and if you join AQ & AW that you are active for the duration.

If this sounds like something you would be interested in message me on here, or in game, ign gone-again.

Look forward to hearing from you.