Earlier today, there was an issue where Summoners that logged on shortly after the Login Calendar switched over for the day didn't receive the Cosmic Ghost Rider login crystal. We've fixed the issue for players receiving the crystal now but will have to collect data and send out the crystal to all players that didn't receive it next week. We apologize for this inconvenience and look forward to making it right for you all.
Possible data leak on forums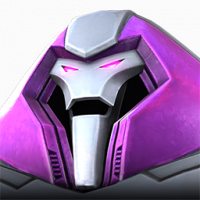 Spidermonkey902
Posts: 63
★
I was just logging into the forums when I was redirected to a page that said the page was going under maintenance when I scrolled down I found there was a serious data breach on the 30th October relating to our usernames and passwords to this website why have I had no information regarding this? I take my passwords seriously and to know they were free for someone to take including my ip address is very worrying for me can you please explain what happened and whether we all need to be changing our passwords
@Kabam Miike
@Kabam Zibiit
@Kabam Vydious
or anyone else thank you
This discussion has been closed.