Summoners,

The Contest will be down for an unplanned emergency maintenance today at 4:00 PM PDT (11:00 PM UTC). This Maintenance may take as long as 2 hours.

We apologize for the inconvenience. This maintenance is necessary to avoid future disruptions.
Sunspot questions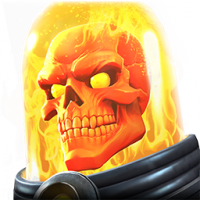 Astounds
Posts: 135
★
So I pulled a 5 star sunspot today from the anniversary gift (thank you Kabam btw). And I know he has a ton of ramp up damage and has incinerate but that's about it.

So my questions are is he r4/r5 worthy? I know this is a question that's a little loaded because everyone has different opinions but I'm hesitant to rank him up just for raw damage and incinerate.

Second question: Does he need to be awakened?

And lastly I'm just looking for tips on how to play him honestly. I kind of get the idea to hit a few sp1s, then hit a big damage sp2? Not sure about that even.

Any input at all is greatly appreciated.