We are currently experiencing an issue causing a delay in delivery of Summoner Advancement, the Alliance Quest event, and other 3-Day X-Men use event. We are working to resolve this, but it will likely take a few days. We will ensure that these rewards are delivered to affected Alliances. Please do not change Alliances until your rewards are delivered.
This just isn't fair.
Aryl
Posts: 1,302
★★★★
AW timers. 2:55.
This has got to change. Nodes + champ abilities has surpassed the outdated timer.
Ex: r5 s200 Void vs r4 IMIW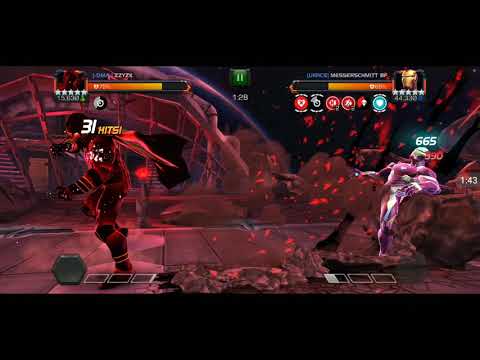 He was no where close to killing me... yet, they get a kill and I lose half my health due to the inability to circumvent game mechanics in less than 175 seconds?
It's absurd and ridiculous.