Summoners, due to a technical issue, this week's series of Alliance Quests will be cancelled at 4pm PT. There will not be any Rewards for this series. The next series of Alliance Quests will start on April 18 at 12pm PT. We will be assessing the impact on Alliances and compensating accordingly, as well as returning Alliance Tickets.
Looking for 1 maybe 2.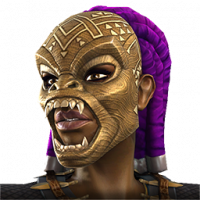 Con892
Posts: 101
★
Hey all EFTD are looking for 1 or 2 players currently to join our ranks.

We need either a solid as fook map 5 player or a map 4 player. Either way we need you to be active and not die through quest.

We are also carrying out 3 bgs in war along with quest. So please be ok with that. Not to fussed about your defence as long as you can handle attack.

We do have a lot of adult themed banter in our group chat so please dont be a little fairy who cant handle adult banter. There is no bullying in our ally just a laugh.

If you think your the right fit then get in touch with me in game or on line app at connor892

More then happy to answer any questions that you may .