Another "First 6* any good?" thread.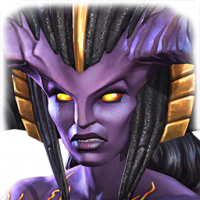 phillgreen
Posts: 2,262
★★★★
So I pulled 2000 shards from a ggc yesterday. Popped my first 6* and ended up with Ronin.

I've figured out the stances building charges thing, but apart from being a decent hitter with 7 on board are there other uses and if his utility is limited which stance best suits for hard hitting?

Are there any specific act5/6/variant uses for him?

Oh, I almost forgot:

Is ronin any good?