Currently searching for 2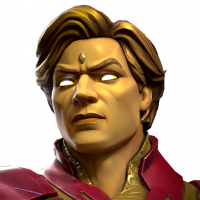 Jaymix79
Posts: 191
★★
Currently looking for two new teammates for our alliance.
We run map 4x5 in AQ. Average 30-40 MIL.
Run 2 BG's for war. Finished Silver 1. Hoping to finish Gold 3 this season after flirting with it most of last season.
We do have Line. It's optional. 13/28 members are there. And the others are in What's App. So very easy to communicate.
Prefer ratings 150K+
If this interest you please reach out IGN Jaymix79~1
Thank you!