Earlier today, there was an issue where Summoners that logged on shortly after the Login Calendar switched over for the day didn't receive the Cosmic Ghost Rider login crystal. We've fixed the issue for players receiving the crystal now but will have to collect data and send out the crystal to all players that didn't receive it next week. We apologize for this inconvenience and look forward to making it right for you all.
G2099 vs LoL Maestro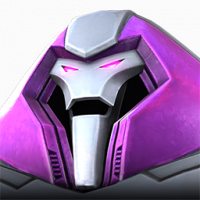 mgj0630
Posts: 369
★★★
So I've finally made it to Maestro in LoL using my 5/65 sig 200 G2099.

My synergy team is Hela, Angela, Heimdall, and Thor Rag. They're all useless at their current level (in general also). They're simply there to spare me revives on the way here.

So I've made it to him, boosted up, and already spent a handful of revives to still have him at full health basically.

I know how to use G2099, and entered my first shot at him with the 100 combo meter from my previous fight. Got him down a bit, but then he was kind enough to get a revive buff that took him all the way back up. G2099 can obviously reverse heal him with her sp2 if/when he gets that buff, but I can barely even get to a sp2, cause he launches his sp1 that causes the degen which seems to persist across all the death cheats from synergies, and still kills me.

Am I missing something? Does anyone have advice fighting him with G2099 specifically? Please don't provide feedback on other champs or synergies. I obviously recognize that Ægon is still the God of the Labrynth, but unfortunately I don't have him.

If anyone can provide helpful tips on fighting him with G2099, I'd appreciate it. I obviously can't go backwards to get my 100 combo back to start the fight...that ship has sailed. Also not planning to back out just to start over with a different synergy team.

I guess one of the biggest things I'm looking to understand is is there away to avoid the degen on his sp1? I haven't quite mastered evading all three hits in it, so I don't know if that would avoid the degen. Evading the first and blocking the subsequent hits still triggers the degen.

Thanks in advance for any constructive feedback or tips.