UPDATE: A new Hotfix (v32.2.3) is now being released to address this issue. Please keep an eye on your App Store for this update to address the below issue.
We are currently experiencing an Error when Summoners view a Champion's Synergies while in the Champion Selection screen in Arenas and Duels. We are aware of this issue and are working on a Hotfix to address it. In the meantime, please avoid using the synergy menu to prevent this error and crash. We apologize for this inconvenience. Updates will be posted here:
https://forums.playcontestofchampions.com/en/discussion/293506/error-when-looking-at-synergies-from-champion-selection-screen
The recurring issue on Awakening Gems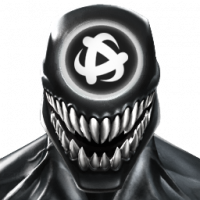 Shadowstrike
Posts: 1,657
★★★★
It's been noted by many over the past couple years that whenever an Awakening Crystal has been presented to us, often times we end up pulling the same class of Awakening gem, some more repeatedly than others and I wondered if it would be possible to come up with a system similar to the tier 4 class Catalyst trade in crystals. That way we could just trade it in our excess gems for an opportunity at other gems besides the class we've obtained.

Alternatively I was also wondering what about making any and all future Awakening Crystal opportunities instead work as either Class Selectors or Nexus crystals. That way even if the results are still RNG based, we still have an opportunity to make the best out of any outcome.

I'm sure others would have alternate suggestions but it was something I felt warrant discussion. Thank you.