Who do you thing are best champions for heavy intercept and the worst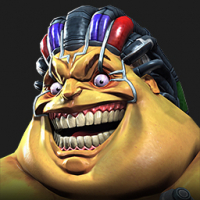 Lainua
Posts: 736
★★★
Best:

1. Mascare: not just his heavy is long range but it's also very fast and multiple hits. Unbelievable good for heavy intercept.
2. Corvus: not as good as Mascare but also very good. Long range, 3 hits.
3. Doctor Octopus + someone else I haven't thought out


The worst: Everyone with short range heavy like Domino, Daredevil, Cyclops, too short you can hardly get to the opponent especially if they also have short range themselves.

Special mention Hyperion. His heavy has two part with a long break in-between so you can eat a full combo into your face more often then not.