**KNOWN ISSUE**
Currently, Alliance Prestige (as it concerns Alliance Quests) is not taking Relic Prestige into account. If possible, we are working to address this for the next round of Alliance Quests but will have more information for you when it is available.
17.6 mil looking for 1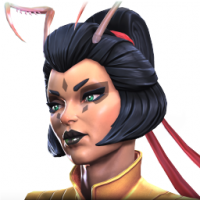 Reign668
Posts: 136
★
Looking for 1 map5 capable we are starting maps 554 next aq. We scored 120mil in aq, and are currently pushing for gold in war.we score high in most events.