Earlier today, there was an issue where Summoners that logged on shortly after the Login Calendar switched over for the day didn't receive the Cosmic Ghost Rider login crystal. We've fixed the issue for players receiving the crystal now but will have to collect data and send out the crystal to all players that didn't receive it next week. We apologize for this inconvenience and look forward to making it right for you all.
Abyss O' Legends completion, no Doom

Amonthir
Posts: 754
★★★
Now, while the title is correct in that I have no Doom, I did have the rest of the 'usual' team. But what to do about those Cosmic fights with the buffs and the stuffs and the oi?
Enter Symbiote Supreme! Now, exit Symbiote Supreme, because I opted for a less common, and less effective option.
The goddess of Thunder and Smashing, Thor (Jane Foster)!
Team:
5r5 Ægon (holy ****, worth waiting until you get him)
5r5 NF
5r4 Quake for NF synergy (quite handy)
5r4 HT for those pesky Mystics
And our shining champion of the mystic hammer arts, 5r5 TJF!
Her style is old-school, ye olde parrye ande Heavye. She handles Champion, Hype, Medusa well enough. Constantly heavy for the staggers, weave in some L1 action, repeat until dead for whatever reason.
Did not get to use her vs Cull, as every time I tried, she died horribly for some reason, even if I waited out his damage buff. Just could not parry to save her life.
But her job was done anyway, so she just kicked back and watched Ægon go lemming-ham vs Nameless Unit-muncher.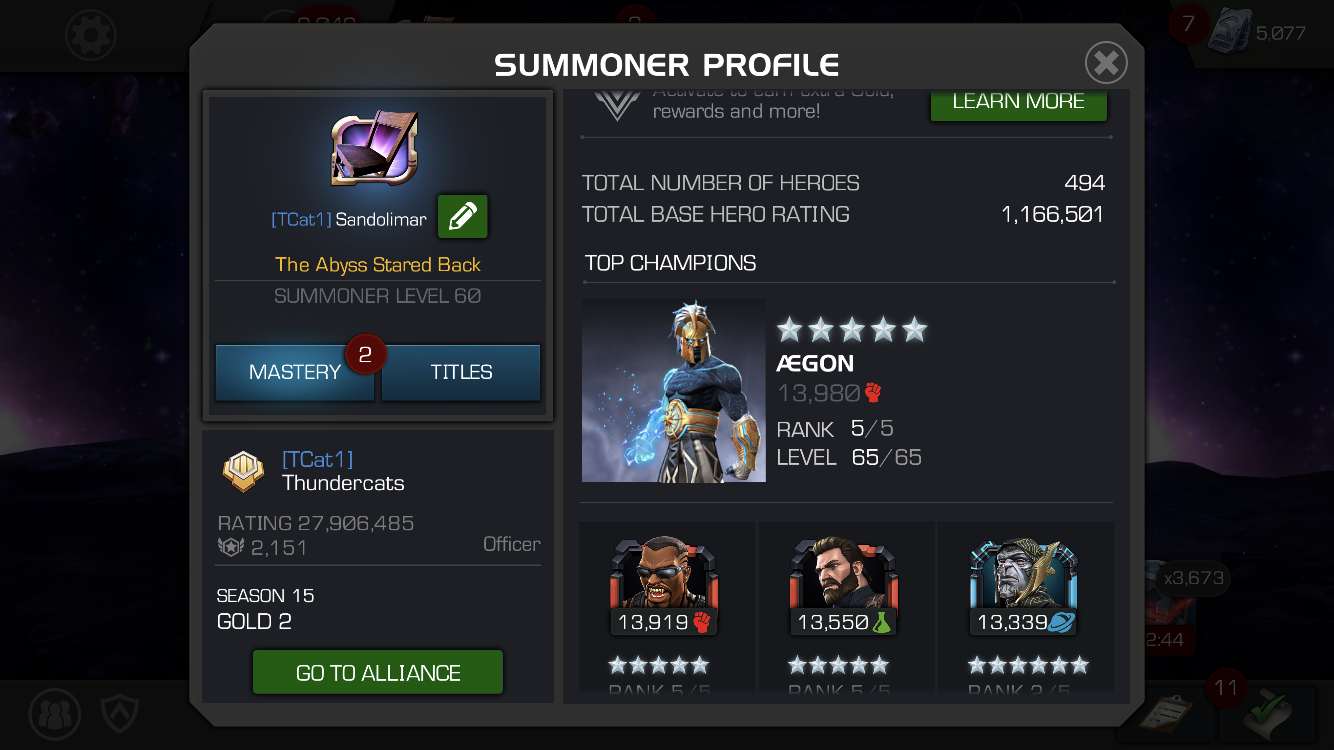 Absolute genius that I am, I was too excited by the prospect of finishing my run that I did not take a screenshot at the Unit-gobbler. Best I have is this:
So! Feel free to shake your head, mock my choices, or just ask any questions you might have. Not that this was that different from so many other runs, but this one was mine, dammit! 😆