Variant 4 1 star champion problems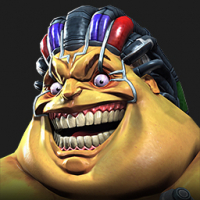 Gui88live
Posts: 10
★
Can we get a chance to win a 1 star Hulk in some solo objectives or something like that? Seatin man of legends already made a video covering that subject and nothing changed.
Like almost everybody here, I sold some of my 1 star champions more than 2 years ago as I started to play because I had the option to do so, I needed those rank up ressources and I didn't know the repercussions at that time. So second request would be to erase the "sold" button as well.
I now can't complete variant 4 (I know it is my fault) because I don't have the only champion that can go through this content (Hulk). I know that I can buy the crystal (20% chance to get a 1 star for 50 units), but I'm a free to play player and I don't have that amount of units to put in a 1 star Hulk. My username
@Gui88live
Thank you.