Doctor Doom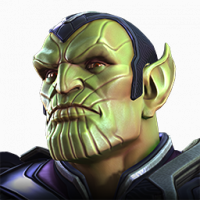 Arondight
Posts: 125
★
Feels like since they changed the way his power works he isn't near as powerful. Still a solid champ but not overpowered like before. For example:

Before change when activating sp 1 on opponent with 2.5-3 bars of power you could go directly into special 2 after special 1.

After change, even on activating special one with opponent at 3 bars of power I still could not immediately go into special 2.

Thoughts? Not complaining. Just making observations for anyone thinking of ranking up their doctor doom. Mine is 5 star rank 3.