Summoners, we are aware of some issues currently affecting Dungeons, and possibly other parts of the game. We are working to resolve this as soon as possible, and will address the knock ons when we are sure this is all resolved.
Time For Mythical Crystals?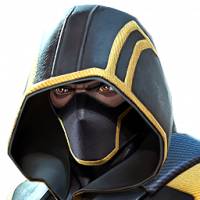 RoninMan
Posts: 748
★★★★
I was thinking about the rewards of the new side quest where we get legendary crystals (80% chance for a 4*, 20% chance for a 5*). Also, as 6* are becoming more common and R3 6* are starting to happen, I was thinking that maybe it's time for a new crystal, a Mythical Crystal. This would be a crystal that has an 80% chance for a 5* and a 20% chance for a 6*. I realize these odds might be weighted a little too high for a 6* but it would only be offered in difficult content, like say Act 6 completion/exploration. Do you guys think it's time for Kabam to start introducing this type of crystal, even if the odds were slightly adjusted (85/15 or 90/10)?