Summoners, we are aware of some issues currently affecting Dungeons, and possibly other parts of the game. We are working to resolve this as soon as possible, and will address the knock ons when we are sure this is all resolved.
Sentinel in new UC Event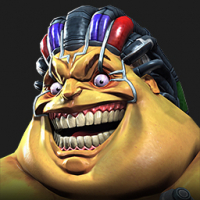 Darksun987
Posts: 54
★
I don't have a good heal reversal champ. I have She Hulk, which reverse but ever so slightly and I have a 3 star Modok and a lvl 1 4 star Guillotine. I don't have CapIW and my Void us unduped lvl1. Suggestions or tips to handle without heal reverse? I got him to like 60 with 4/40 Warlock but I couldn't keep the infections up very well without giving him analysis stacks. My IM IW 4/40 wasn't able to get much done damage wise. Can BWCV reverse or just stop healing with Despair? (I don't currently have despair). Thoughts, tips?