Summoners, we are aware of some issues currently affecting Dungeons, and possibly other parts of the game. We are working to resolve this as soon as possible, and will address the knock ons when we are sure this is all resolved.
Happy Valentine's Day from Your Favorite Robot.
I've been saving this one for a while now, waiting for the perfect opportunity to share it here. I think today is as good as any day.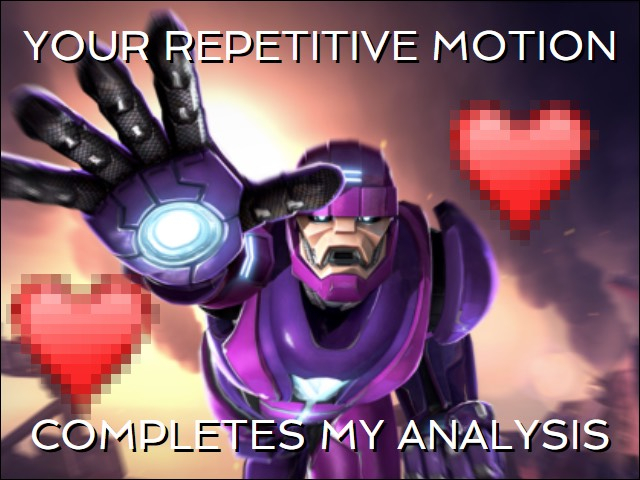 P.S. Sentinel is the best robot in the game... Change my mind.