Summoners, we are aware of some issues currently affecting Dungeons, and possibly other parts of the game. We are working to resolve this as soon as possible, and will address the knock ons when we are sure this is all resolved.
Aegon appreciation thread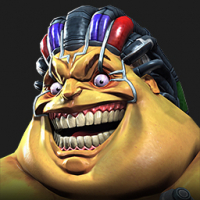 GOTG
Posts: 163
★
At 200 hits combo Aegon is the like of Emma Frost in infinite diamond form combined with 4 missions fulfilled Corvus Glaive with infinite Glaive charges.

And you can reach 200 hits fairly easy in endgame contents.