Summoners, we are aware of some issues currently affecting Dungeons, and possibly other parts of the game. We are working to resolve this as soon as possible, and will address the knock ons when we are sure this is all resolved.
🇦🇺 P3/P4 ⛔ 34M Alliance Looking for 1 After AQ end 🇦🇺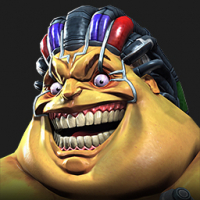 SahanL
Posts: 7
★
☣ AQ Map6 x 5 (Top 120 - 400M Bracket)
Well organized and early finish.
☢ AW P3/P4
🌏Timezone: Australia/ NZ or Asia
(This is for an Australian BG )
🎭 No event minimum required 
☯️ Prestige: 10.3M Minimum 
LineID: sahanl or 
https://line.me/R/ti/g/KwisGE3aCb
Thank you