**KNOWN ISSUE**
An unknown error has resulted in Grandmaster Gauntlet progress being reset for a portion of our playerbase. As a result, we will be temporarily removing the Grandmaster Gauntlet as a playable mode. The mode will be reinstated when the team has resolved the issues.
**FIXED**
There appears to be a bug causing missing VFX (visual effects) for a number of elements including traps, phasing and some blocking animations.
THIS ISSUE WAS FIXED ON SEPT 26
Looking for active players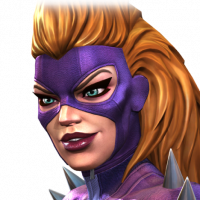 DoctorJ70
Posts: 7
★
We're an active alliance looking for more players. We finished silver 2 in war and run 2 aq maps normally and three when we get enough people. We're working our way towards all map3 s but currently doing map2s because we need more participation. All we ask is if you join, be active.