NC Broken Champ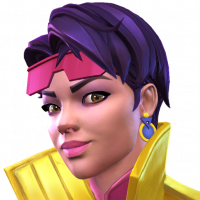 SHIELD
Posts: 90
★
I get that some people don't have issues fighting NC so kudos to you but me and countless others think he is broke.
After a spec 1 he has a 70% chance to evade. On most nodes in AW that inevitably leads to even an r4 5* death. I get that evade is a big part of NC but could it not be changed to be a little bit more fair. Say, evade at least evades far enough back that he cannot immediately counter and that he would actually need to dash forward in order to attack? Or an evade is always followed by a dash back? I've also noticed lately in AW that when trying to get him into swashbuckle mode he will drop his block for a split second (mid combo) which restarts any timer, then he'll get block back up, still mid combo.
Would it also be fair to ask that when a 2 part special like say Hyperion's spec 2 hits and dazes NC, that he isn't able to evade the rest of the special. It so frustrating to be playing well against NC and slap him with a special while he is parried only for him to come out of stun, evade the last hit of a special and then kill you before you have chance to do anything about it.