Summoners, earlier today a notification for a Guardians of the Galaxy gift was delivered to some Summoners. This was done by accident, and we apologize for any confusion this may have caused.
Gold arena - Forged to Fight has one why not MCoC?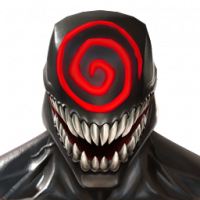 Turkey_Tone83
Posts: 68
★
I've been playing MCoC for about 5 years and gold has always been an issue.
Recently in the interview with Dork Lessons it was mentioned that an influx of gold via something like a gold arena would mess with the games 'economy'......
Well why is there a gold arena in Forged to Fight which is also made by Kabam. That game gives so much more to the player on a daily basis as a new starter or a long term player. See below for people that didn't know this is happening.
This discussion has been closed.